How to style a Natural Hair Bride
Jody is the founder of Jody's Curlbox, a natural hair manufacturing company in Nigeria that makes natural hair products and renders natural hair care services.
Jody is passionate about educating other naturals about natural hair care and helping them to understand and love their natural hair.
She shows in this tutorial the protective styles a natural hair bride can rock on her big day.
Step 1: Take out a section of hair at the front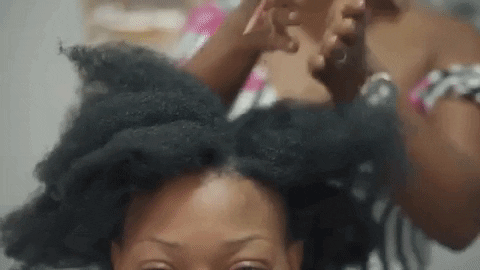 Step 2: Moisturize your hair
Step 3: Install your clip-ins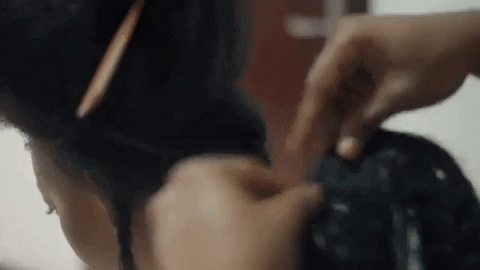 Step 4: Twist your clip-ins and wind it around a hair straightener to create some curls. Repeat this for the whole head of hair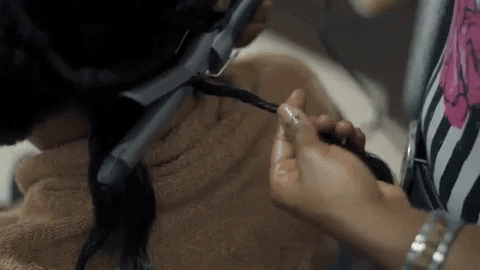 Step 5: Your look is complete
Her favorite looks
Two of her favorite hair textures are the Kinky blowout hair and Kinky Coily hair.
She loves how the Kinky blowout hair blends really well with other parts of your hair and can be easily manipulated during styling. 
The way the Kinky Coily hair works for both 3c-4a hair or 4b hair makes it an absolute fave for her.
Looking for more hair inspo for a natural hair bride or maybe her bridesmaids? Watch to see the bridal looks she achieved with each hair:
To achieve this look she used our Kinky Coily ponytail, available for 3c-4a textures.
To get this look, she used our Kinky blowout clip-ins which blends really well with blown out or pressed hair.
 For this look, she used our 4b-4c Afro Kinky ponytail and also our Kinky Coily clip-ins made from 100% virgin human hair and which is perfect for 3c-4a hair.